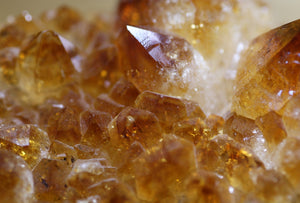 Handcrafted, Artisanal Perfumes
Hello, I am Anjali. I am an artisanal perfumer and like to bring my Indian heritage to my creations.

I source the finest materials from suppliers around the world and often use precious oils like Indian Sandalwood, Bulgarian Rose, Italian Bergamot, Indian Jasmine and more. All my creations are handcrafted in small batches.

Explore & enjoy!
Mantra
Seductive Dark Chocolate & Amber
Roasted Cocoa Extract, Bay Leaf India, Vanilla, Violets, Caramel & Amber
Mantra in Sanskrit means a spell. It is a seductive, inviting perfume with dark chocolate notes. Mantra opens with top notes of cocoa, has middle notes of caramel and vanilla, and base notes of violets and amber.

30 ml EDP | $95
2 ml Sample | $6
Add To Cart
Jaya
Celebratory Peach & Roses
Italian Bergamot (FCF), Peach Natural, Bulgarian Rose Abs., Orris Tincture, Violets, Cloves
Jaya in Sanskrit means a victory. This is a fresh, rose and peach perfume with a sillage that is sure announce your victory. Jaya opens with bergamot and rose notes, has middle notes of peach and cloves, and base notes of violets and orris.

30 ml EDP | $95
2 ml Sample | $6
Add to Cart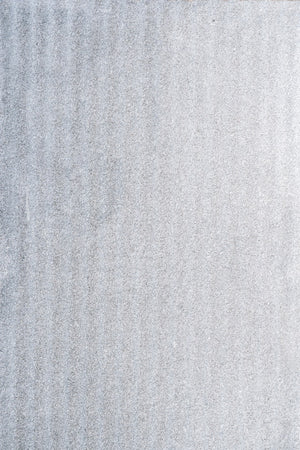 Rachel Watson, Senior Contributor | Cafleurebon
Tiger Bright
"...is beautifully blended; its warmth and beastly heft mixes with smooth yet dusty woods ... that make this mystical fragrance familiar yet also exotic."
Read Review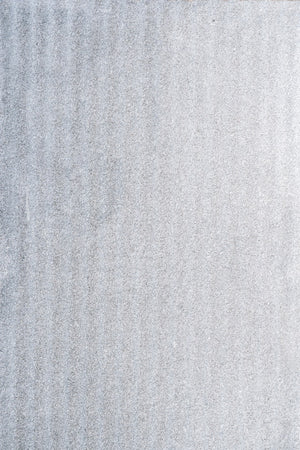 Rachel K. Ng, Senior Contributor | Cafleurebon
Under The Mango Tree
"Anjali Perfumes Under the Mango Tree unfolds on the body in a harmoniously restful tempo. ...transports its wearer to the meditative quiet of India's rural landscape."
Read Review
Himalayan Dawn
Fresh & Citrusy
Inspired by my journey to the Himalayas.
In the ancient land of the Himalayas, the sun is about to rise. Fog envelops pines and firs. Close by, a river rushes—blue, fresh, and pure—a vein of glaciers. The air is wonderfully cold in your lungs. Dawn arrives and the mountains awaken. One by one, their peaks shine like gold. You stand in awe.

---
Notes: Neroli, Bergamot, Verbena, Black Tea, Fir Needle, Chamomile, Sandalwood, Jasmine sambac abs., Bulgarian Rose abs., Haitian Vetiver
Spice Accord—Fennel, Cardamom, & 'Paan'
---
30 ml EDP | $95
2 ml Sample | $6
Tiger Bright
Woody & Spicy
Inspired by the Tiger reserve near my home town in India.
You are on a jungle safari in central India. You hear a deep roar of a tigress. Will you see her today? Depends on your stars. Hours pass as you search. It's hot and dry; brown leaves cover the forest floor. Suddenly your guide stops the Jeep and there she is. On the road. Sitting like a house cat. You've never been this alive.

---
Notes: Cedarwood, Patchouli, Nagarmotha, Jasmine sambac abs., Indian Vetiver, Indian Sandalwood, Tobacco abs., Iris abs., Amber, Leather
Spice Accord—Black Pepper, Cloves, Coriander, & Turmeric
---
30 ml EDP | $97
2 ml Sample | $6
Monsoon Madness
Floral & Musky

Inspired by the monsoon season in India.
Monsoon rains make a grand appearance with thunder and lightning. Mad winds rush from the sea. Arms outstretched, you get drenched. It is the season of amorous blooms—the heady roses, divine jasmines, and oh, the opulent, mesmeric tuberoses! If this were a gala, you'd wear blooms and outshine the red carpet. This season is an aphrodisiac.

---
Notes: Tuberose abs., Jasmine grandiflorum abs., Bulgarian Rose abs., Iris abs., Musk
Spice Accord—Saffron, Vanilla, & 'Gulkand'
---
30 ml EDP | $95
2 ml Sample | $6
Kadamba
Sold out!
Sometime back I acquired a rare oil of Kadamba flower. This is a flower that grows in India. Opulent and mesmerizing, it has a rich, heady fragrance that grows more intense at night. In this, my latest composition, I have woven Kadamba's allure with the zest of ginger and the mellowness of frankincense.



This is a very small batch and is a one time release only—part of my continuing exploration and celebration of Indian scents and spices.

---
Notes: Kadamba, Frankincense (CO2 India), Ambergris, Tobacco abs., Sandalwood (East Indian Santalum alb.), Marigold, Rose, Ginger (CO2 India), Lemon, Coconut
Spice Accord—Ginger paired with Lemon and Coconut
---
30 ml Bottle | $87
2 ml Sample | $6
Artisanal Perfumes
Made with love
Handcrafted, unique perfumes, made in small batches on Bainbridge Island, WA.